Amana
After Care Service and Repair for Hotels/Motels Available
Installation Available
View full details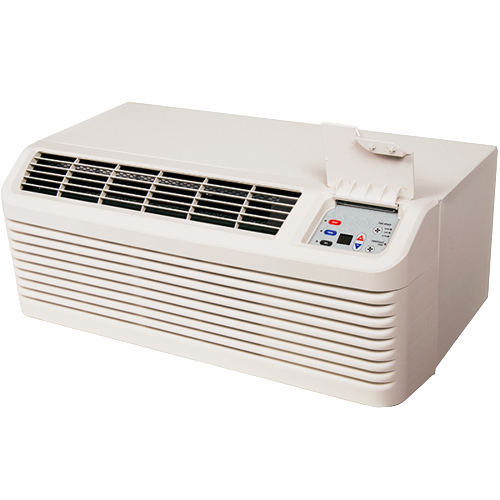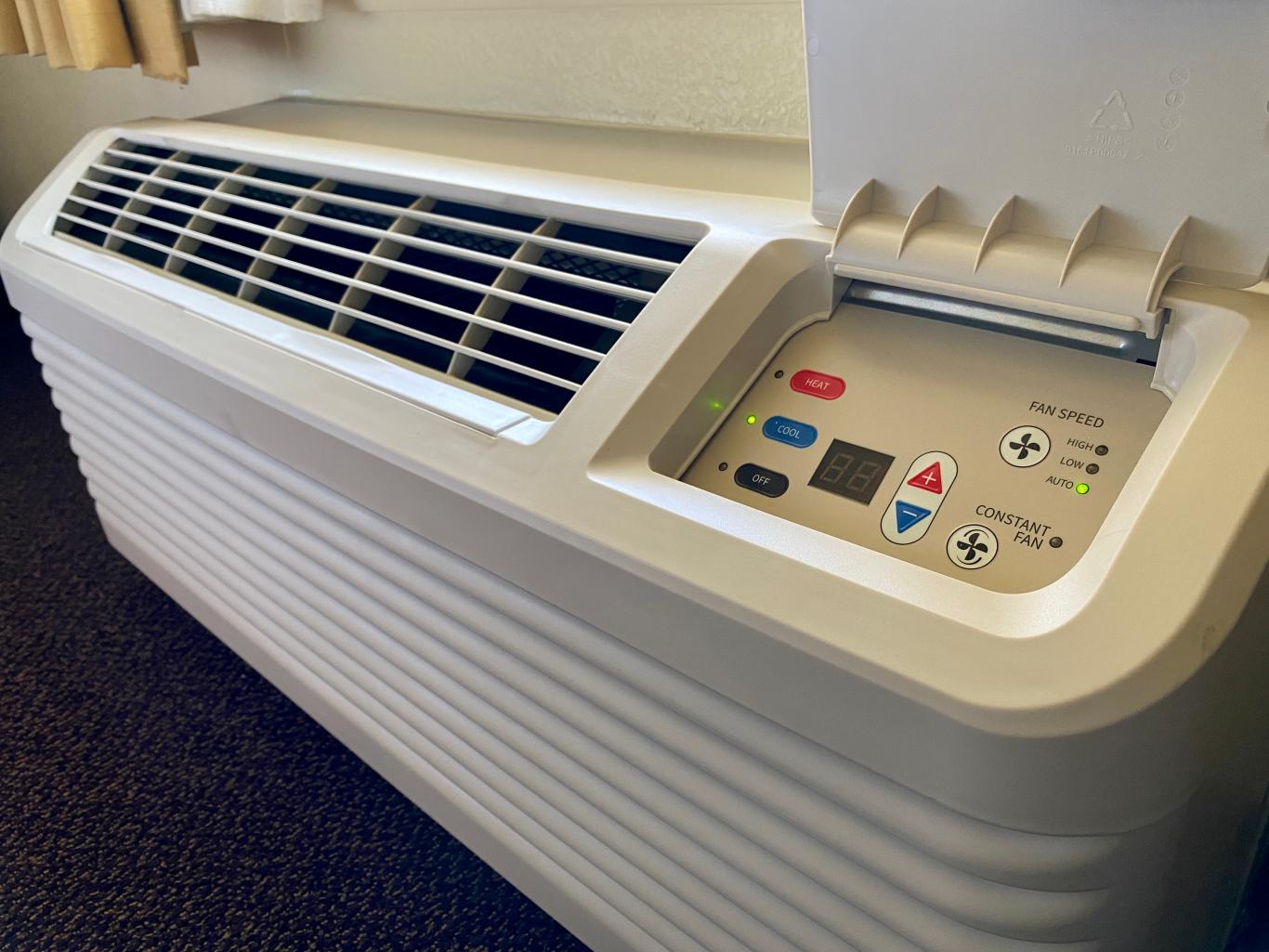 Welcome to Aidco The PTAC Shop
Welcome to Aidco The PTAC Shop, your premier online destination for all things PTAC. We specialize in providing top-quality Packaged Terminal Air Conditioner (PTAC) systems to meet the diverse needs of commercial and residential spaces, with a particular focus on the hospitality industry and apartments/townhouses/sunroofs.
The Importance of Efficient Climate Control
In the world of hospitality and commercial spaces, efficient climate control is paramount. A comfortable and consistent indoor environment is essential for guest satisfaction and productivity. Our Amana G Series PTAC with Electric Heat and Heat Pump is the solution to this pressing need, designed to provide efficient temperature regulation in hotels, motels, and various commercial settings.
Amana G Series PTAC with Electric Heat and Heat Pump
Introducing the Amana G Series PTAC with both Electric Heat and Heat Pump, an all-in-one climate control solution that combines efficient cooling and heating capabilities in a single, user-friendly unit. This product is a testament to Amana's reputation for quality and reliability, and it's available for purchase right here at Aidco The PTAC Shop.
Key Features
Amana Air Conditioner G Series
Year-Round Comfort

With its versatile functionality, the PTAC unit ensures optimal cooling and heating options, making it perfect for year-round use. Whether you're looking to beat the summer heat or stay cozy in the winter, the Amana Air Conditioner is your go-to solution.

Energy-Efficient

Achieve optimal energy efficiency with the Amana Air Conditioner. Designed to minimize energy consumption, this unit ensures a comfortable indoor climate while reducing your energy bills. Amana brand PTACs equipped with Eden can reduce energy costs up to 35%.

Durable Build

This through-the-wall air conditioner is designed with top-notch components, ensuring durability and longevity. It is highly resistant to corrosion, making it ideal for enduring various weather conditions. The top-notch components of this through-the-wall air conditioner guarantee its durability and longevity.

Relatively Quiet

Be assured that your Amana PTAC will provide you or your guest with quieter operation than previous models. Amana has acoustically engineered their system with enhancements that include an indoor tangential fan and two speed indoor motor for enhanced guest comfort.
Equipped with Eden Control Board

New, Quiter Indoor Tangential Fan

Pull-out Filter for Easy Cleaning

Available in Cool-only Units

Available in Heat Mode & Electric
For Product Specifications
Ideal Spaces for the Amana G Series PTAC

The Amana G Series PTAC with Electric Heat and Heat Pump is a versatile climate control system that is well-suited for a wide range of spaces. It excels in hotel and motel rooms, where guest comfort and satisfaction are of utmost importance. These units also find a home in office spaces, allowing employees to work in a comfortable environment year-round. From lobbies to healthcare facilities, our PTAC system provides efficient climate control for commercial applications of all types.

How It Can Improve Guest Experiences

The Amana G Series PTAC isn't just about maintaining the right temperature; it's about enhancing the overall guest experience. The quiet operation of the system ensures that guests can rest undisturbed, providing a peaceful environment for relaxation or work. The reliability and precision of the PTAC system contribute to guest satisfaction by consistently delivering the desired indoor climate. It's no surprise that hotels and motels equipped with the Amana G Series PTAC often receive rave reviews and enjoy high occupancy rates, thanks to the improved guest experience it offers.

Case Studies or Testimonials

To see what our customers think about the quality of our service and products, take a look at our reviews on Google or here!
Aidco's Expertise and Commitment

Aidco The PTAC Shop has established itself as a trusted source for PTAC systems due to our deep industry expertise and unwavering commitment to customer satisfaction. With years of experience in the field, we understand the unique requirements of our customers, whether they are in the hotel industry, commercial office space, or healthcare sector. Our team of experts is always ready to provide guidance and solutions tailored to your specific needs. We take pride in our industry knowledge and commitment to delivering the highest quality products and services to our valued customers.

Customer Service and Support

At Aidco, our dedication to our customers doesn't end with the sale. We believe in going the extra mile to ensure your satisfaction. Our responsive and knowledgeable customer service team is available to answer your questions, assist with product selection, and provide ongoing support for your PTAC system. We're committed to being there for you every step of the way, from initial inquiries to post-purchase assistance, because your peace of mind matters to us.

Warranty and Satisfaction Guarantee

To further demonstrate our confidence in the quality and reliability of our products, we back the Amana G Series PTAC with a comprehensive warranty. Our warranty not only protects your investment but also provides you with the assurance that your system is built to last. We stand by the performance and durability of our products, and our satisfaction guarantee ensures that you can shop with confidence, knowing that we are dedicated to your contentment with your purchase. Your satisfaction is our top priority, and we're committed to delivering on that promise.
Look at the Amana K or J Series Air Conditioner for a Premium Version
Discover the ultimate upgrade with our premium product. Compare it to a simpler version and experience the difference.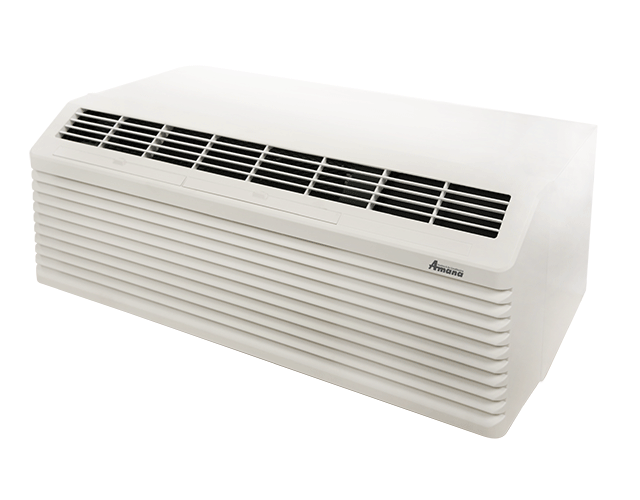 The New PTAC by Amana
Amana® brand has always operated on the same guiding principle: delivering customers with exceptional products that not only fulfill their requirements but also outlast their expectations.
Shop now
Have any questions? We got you covered