Amana
After Care Service and Repair for Hotels/Motels Available
Installation Available
View full details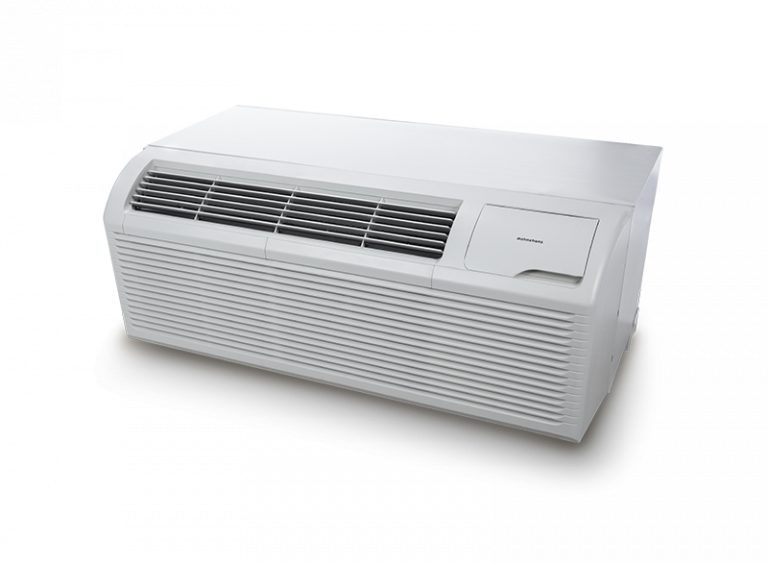 Welcome to Aidco The PTAC Shop
Welcome to Aidco.ca, your go-to destination for state-of-the-art Packaged Terminal Air Conditioners (PTAC) solutions. We are excited to introduce the latest innovation in climate control technology - the Distinctions Air Conditioners with Electric Heat and Heat Pump.
The Importance of Efficient Climate Control
Maximize the comfort and satisfaction of guests in commercial spaces through a strong focus on efficient climate control. Whether it's a hotel room, an office, or any other in-suite room setting, ensuring the optimal temperature and air quality is vital for promoting a pleasant and thriving atmosphere.
Distinctions: A Brand New PTAC Line
Introducing Distinctions, the latest addition to the world of cutting-edge Packaged Terminal Air Conditioners (PTACs). Distinctions is a brand new line, proudly brought to you by the manufacturers of the highly regarded Amana brand. With a rich history of innovation and a commitment to excellence, these manufacturers have channeled their expertise into creating a brand that sets new standards in the industry.
Dual Fan Motors for Precision Control

The Distinctions Air Conditioners feature dual fan motors, offering independent fan speed control. This allows you to fine-tune the airflow and create the ideal indoor environment for your guests.


Power Cord Included for Convenience

Say goodbye to the hassle of matching power cord types to unit sizes. Every Distinctions Air Conditioner comes with the power cord included, ensuring seamless installation and saving you time and effort.


3-Speed Fan for Comfort Control

Enjoy three-speed fan options that provide tailored comfort control to your guests. Whether it's a gentle breeze or maximum cooling, this PTAC system can adapt to your guests' preferences.


Automatic Emergency Heat

The Distinctions Air Conditioners are equipped with an automatic emergency heat feature. When the outdoor temperature drops below the heat pump's operational range, this function ensures that your guests stay warm and comfortable, providing peace of mind for both you and your visitors.

Backed by Amana's Professional Network

Rest assured that Distinctions is supported by the same professional network that has made Amana a trusted brand in the industry. You can count on the same level of service and expertise that the Amana brand is known for.


Parts and Service Warranty

Just like Amana, Distinctions Air Conditioners come with a robust parts and service warranty. This means you're covered in the event of any unexpected issues, ensuring that your investment is protected and your guests remain comfortable.

Advanced Climate Control

With dual fan motors, multiple fan speeds, and automatic emergency heat, Distinctions Air Conditioners offer advanced climate control, guaranteeing the utmost comfort for your guests.

Hassle-Free Installation

The inclusion of the power cord with each unit simplifies installation, saving you time and eliminating the need to source a matching power cord separately.


Trusted and Reliable

Distinctions is backed by the same professional network as the Amana brand, providing you with peace of mind knowing that you're investing in a reliable and trusted PTAC solution.

Warranty for Your Peace of Mind

The warranty coverage for Distinctions Air Conditioners mirrors that of the Amana brand, ensuring that your investment is safeguarded and that you have access to dependable service and support.
Innovation Meets Legacy: Distinctions is the embodiment of a bold new vision while carrying the legacy of trust and quality that the Amana brand is renowned for. This brand-new line combines innovative engineering with time-tested reliability, resulting in a PTAC solution that's truly exceptional.
In a market where innovation, quality, and dependability are paramount, Distinctions shines as a brand-new PTAC line that redefines the standards of climate control technology. It's a fusion of tradition and innovation, guaranteeing a remarkable experience for you, your guests, and your space. Elevate your expectations with Distinctions, the latest evolution in climate control.
Ideal Spaces for Distinctions Air Conditioners

Distinctions Air Conditioners are designed to excel in a variety of commercial spaces, including hotels, motels, offices, and more. Their advanced features make them well-suited for any environment where precise climate control is essential for guest satisfaction and productivity.


Elevate Guest Experiences

By providing guests with a comfortable and tailored indoor environment, Distinctions Air Conditioners can significantly enhance their overall experience, leading to positive reviews and repeat business.


Schools and Universities

Create the perfect learning atmosphere by maintaining the temperature and enabling students to focus solely on their studies without any distractions.
Why Choose Aidco?
Aidco.ca is your ultimate destination for Packaged Terminal Air Conditioner (PTAC) solutions, and we take pride in offering a comprehensive range of advantages that set us apart from the competition. When you choose Aidco.ca as your PTAC provider, you're making a decision that ensures a smooth and satisfying experience from selection to installation and beyond. Here's why you should make Aidco.ca your preferred partner:
Aidco's Expertise and Commitment

Our journey in the world of PTAC systems has been marked by a relentless commitment to excellence. With a deep understanding of the intricacies of climate control, we bring a wealth of industry expertise to the table. Our team of dedicated professionals has spent years in the field, honing their knowledge and skills to offer you the most suitable PTAC solutions for your specific needs. Whether you're a hotel owner, a facility manager, or a business operator, our expertise ensures that we understand your unique requirements and can guide you to the perfect PTAC system.

Customer Service and Support

At Aidco.ca, our commitment to customer satisfaction doesn't end with the sale. We believe that your peace of mind is paramount. Our responsive and knowledgeable customer service team is always ready to answer your questions, offer guidance, and provide support tailored to your particular needs. Whether you're in the initial stages of inquiry, facing installation challenges, or require assistance with ongoing maintenance, we are here for you. We take pride in going the extra mile to ensure that you're not just a customer but a satisfied member of the Aidco.ca family.

Satisfaction Guarantee

Just like our products, our customer service is backed by a warranty of satisfaction. We stand by the quality of our PTAC solutions and are dedicated to your contentment with your purchase.

At Aidco.ca, we understand that selecting a PTAC provider is more than just a decision. It's an opportunity to enhance your indoor climate control and create a comfortable environment. With our deep industry knowledge, outstanding customer service, and unyielding dedication to your satisfaction, Aidco.ca is your go-to source for all things PTAC. Join the countless customers who have already experienced the Aidco.ca difference and find out why we are the leading destination for PTAC solutions!
Have questions or need assistance? Feel free to reach out to our expert team for inquiries, information, and personalized guidance.