Hotel Tech
Ultra Smart Thermostats are designed for commercial applications to be automatic, easy to use, smart, cost-effective and energy efficient. Beautifully contoured, Ultra improves guest comfort and satisfaction. Tough, reliable and tamper-resistant.
A variety of models are available for Fancoil, Heat pump, Split System and PTAC applications. Your Aidco PTAC expert can assist you in selecting the model that best fits your particular application.
Input

24, 120, 208/230 or 277 VAC available.
Size
Approximately 5"h x 3"w x 1"d
Mounting
2" x 4" or 4" x 4" mounting box. Wall plates available.
Case Material
Commercial-grade, high density, high impact, textured plastic. Tough and tamper-resistant.
Display
LCD with Backlighting. Easy to read; shows selected Set Temperature and Fan Mode. Approximately 1-3/4"w x 1-1/4".
Load
24V AC/DC: 1 amp Max. per stage; Not to exceed 2 amps Total Combined Load
110-120 VAC: Pilot Duty Heat or Cool, 2 amps Max; Max Fan, 4.4 FLA; 26 LRA
208-240 VAC: Pilot Duty Heat or Cool, 2 amps Max; Max Fan, 2.2 FLA; 13 LRA
265-277 VAC: Pilot Duty Heat or Cool, 2 amps Max; Max Fan, 1.8 FLA; 10.8 LRA
Approval
Certified to UL and CSA standards.
Temperature Range
Selectable Range: 60°-90°F (16°-29°C).
Adjustable Range ("Limits"): 66°F (19°C) Cooling limit. 82°F (30°C) Heating limit.
Temperature Selection
Push button, redand blue arrows, for easy temperature selection in 1°F or 1°C increments.
Power Button
Press to start up display. Default set temperature upon start-up is 72°F (22°C). Adjustable.
°F/°C Button
Pressing the °F/°C button allows the user to change from a °F to °C display.
Fan Button
Press to toggle through available Fan Speed or Mode options. One, two or three speed models are available. Device can automatically select optimal fan speed for performance and energy efficiency.
Auto Heat/Cool
User-friendly, automatic switching between heating and cooling. Heat/Cool Temperature Dead Band is 4°F (2°C). Cool-only and Heat only models also available.
Surge Protection
Designed to handle typical brown-out/surge situations.
Diagnostic Mode
For engineering diagnostic purposes, the thermostat can interchangeably display the actual room temperature AND the set temperature and fan status by simultaneously pressing and holding the redand blue buttons for 7 seconds, then releasing.
Programming Mode
Simple and hidden, for qualified personnel to field-customize features according to their HVAC system and to their energy conservation requirements.
Share
Installation Available for GTA Residents
After Care Service and Repair for Hotels/Motels Available
View full details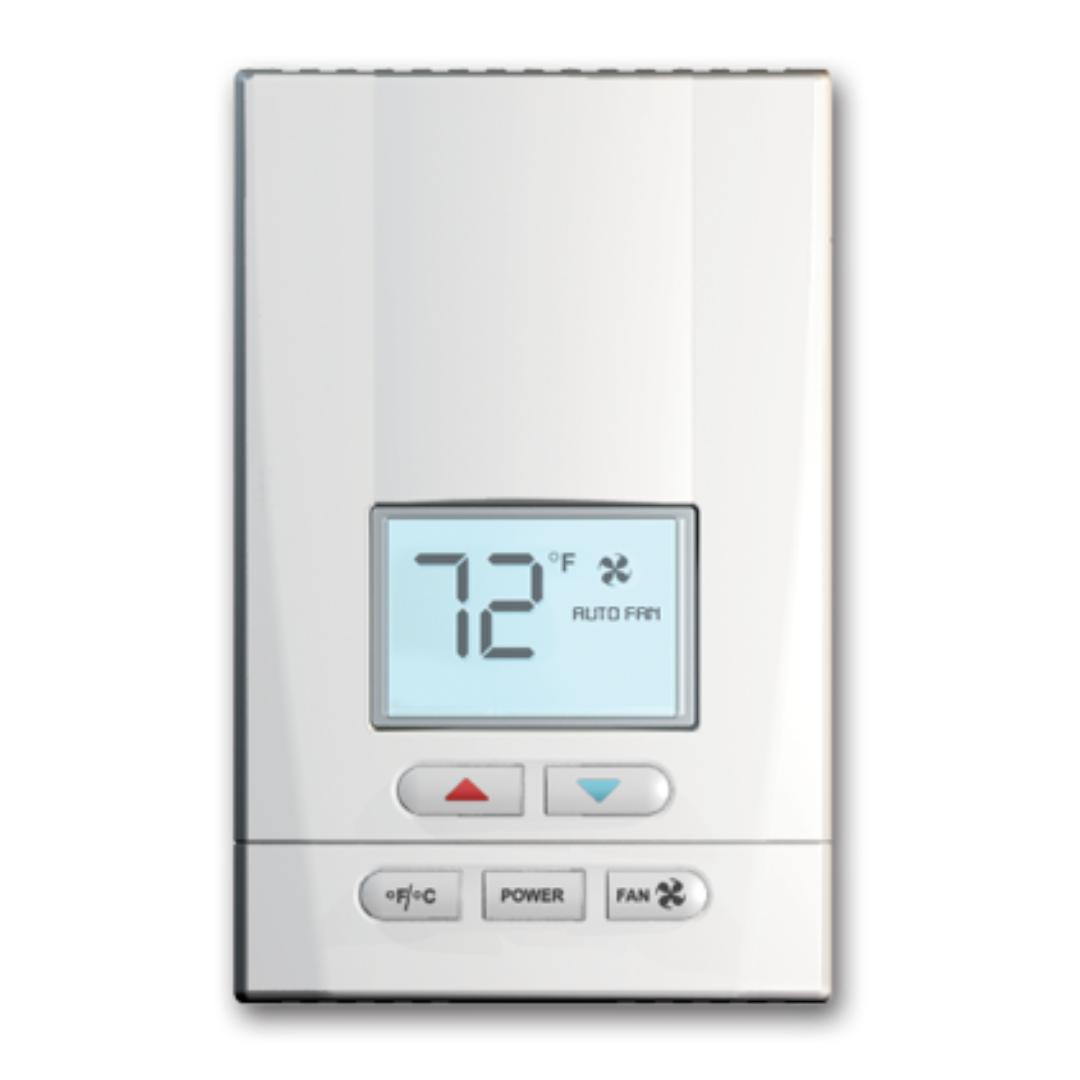 Through the Wall Air Conditioner (PTAC) Installation
Through the Wall Air Conditioner Repair
Key Features
GE Hotpoint Air Conditioner
Year-Round Comfort:

This versatile PTAC unit provides both cooling and heating options, making it suitable for use all year round. Whether you need to beat the summer heat or stay warm during the winter, the Hotpoint Air Conditioner has you covered.

Energy-Efficient:

This GE Hotpoint unit is designed with energy efficiency in mind. Save on your energy bills while enjoying a comfortable indoor climate.

Durable Build:

Crafted with high-quality materials, this through-the-wall air conditioner is built to last. It's resistant to corrosion and can withstand various weather conditions.

Digital Thermostat:

The built-in digital thermostat allows you to set your desired temperature with precision. Enjoy customized comfort at your fingertips.
Performance and Reliability Features
3 Speed Fan

Provide details in each of the collapsible rows to give your customers the information they need to pick the best product.

Change the title and icon of each row to suit your brand.
4 Temperature Limiting Options
Freeze and Frost Protection
Look at the GE Zoneline for a Premium Version
Discover the ultimate upgrade with our premium product. Compare it to a simpler version and experience the difference.
GE Zoneline Air Conditioner
Pair text with an image to focus on your chosen product. Add details on availability, style, or even provide a review.
Shop now